Responsible company, sustainable future
Company, this is how to go about your producer responsibility
Companies subject to producer responsibility have an obligation to organise the collection and recycling of all of their packaging waste and they also pay the resulting costs.
Producer responsibility can be taken care of by signing a contract with a packaging sector producer organisation. Here at Rinki, we serve your company on behalf of the producer organisations. You will have one contract with Rinki that covers all producer responsibility obligations – it is easy and works on a turnkey basis.
Would you like to learn more? Or are you still wondering if the producer responsibility obligations apply to your company? Read more about these questions below.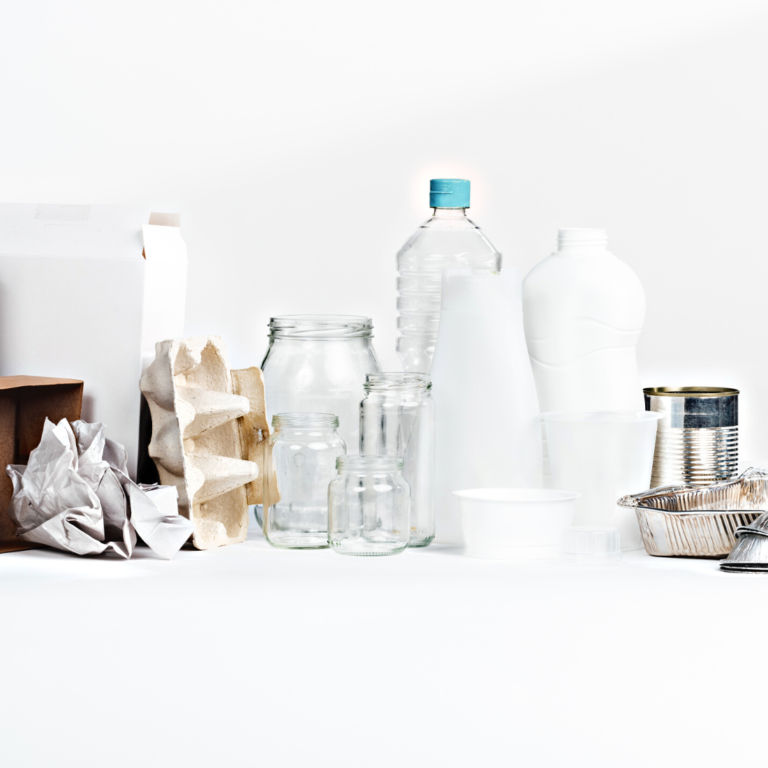 How is producer responsibility organised in Finland?
Producer responsibility for packaging is cooperation that involves authorities, producer organisations, companies with producer responsibility, consumers and Rinki.
Producer responsibility is based on legislation. It obliges companies that pack, import packed products or distance sell products to users in Finland to pay for the recycling of the packaging that they place on the market.
Producer responsibility is taken care of by joining a producer organisation. Companies with producer responsibility pay recycling fees to a producer organisation, which uses the funds to take care of the collection and recycling of packaging waste and other statutory duties.
There are two producer organisations in Finland: Finnish Packaging Producers Ltd and Sumi Oy. Both are responsible for the collection and recycling of carton and paper, glass, metal, plastic and wooden packaging in Finland.
Rinki is a service company founded and owned by Finnish industry and retail trade and handles, on behalf of the producer organisations, tasks such as the collection of packaging data from companies, the network of eco take-back points for consumers and it also offers advice on sorting and recycling.
The Pirkanmaa ELY Centre is the competent authority for producer responsibility.
Several partners are involved in the producer responsibility system, and they all share one ambition: all packaging must be recycled.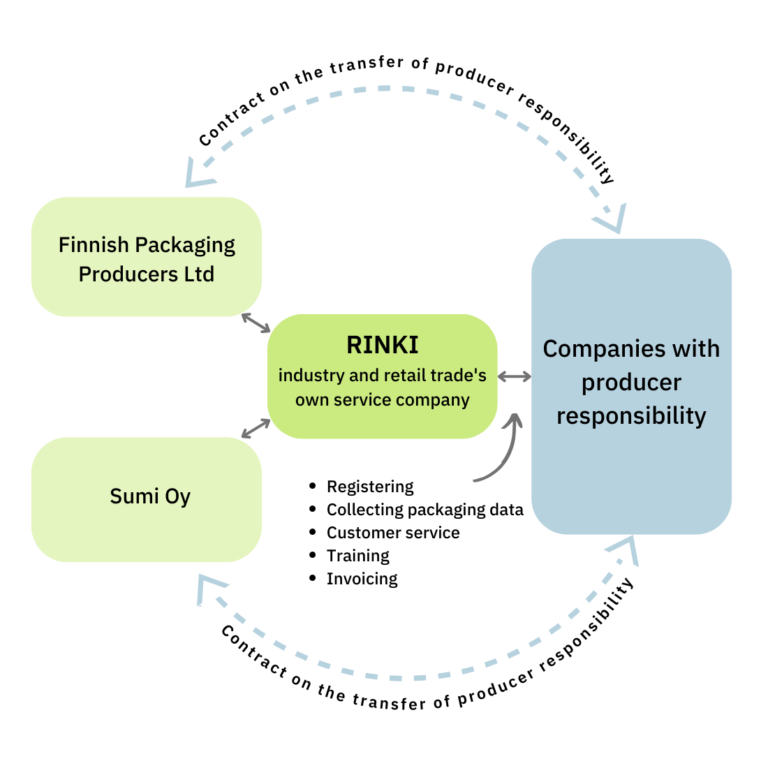 The benefits of centralised producer responsibility
Your company is obliged to be part of the system that is organised by Rinki together with the packaging industry producer organisations on behalf of the contracted companies.
One contract provides your company with all these benefits:
It is an easy way to take care of your company's producer responsibility. Your packaging is recycled.
Collection of consumer packaging according to legal requirements – and in a cost-effective manner.
Advice on how to communicate about responsibility.
Up-to-date information on packaging recycling.
Free advice and assistance on producer responsibility.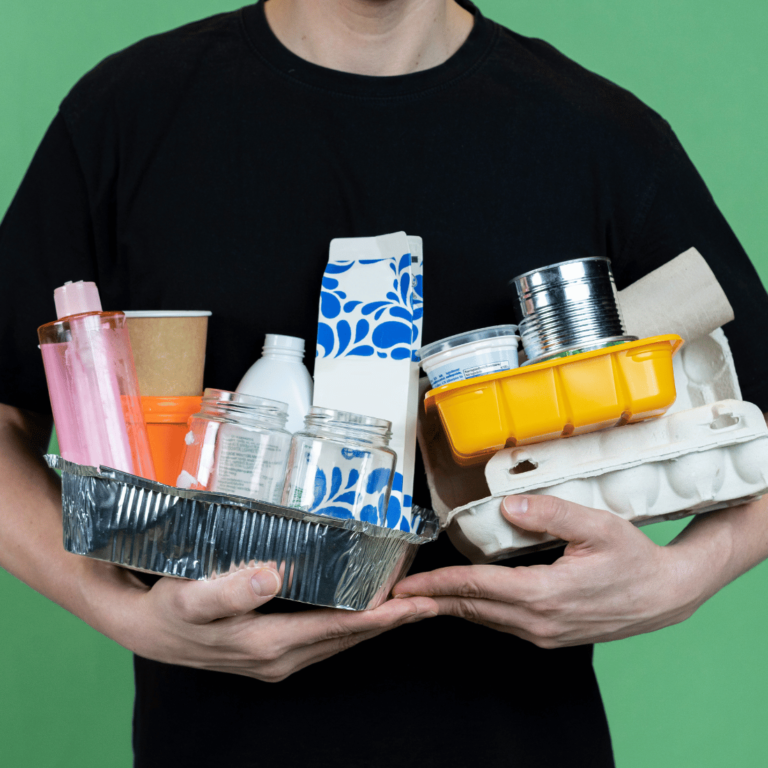 Read company stories
Subscribe to the RINKI online magazine
All the latest news about producer responsibility – directly to your email. Would you like to know more about packaging recycling, producer responsibility and legislation? Subscribe to the Rinki online magazine newsletter here!