Waste management of companies
Companies are responsible for their waste management
Packaging from companies is not taken to Rinki ecopoints; these are for household packaging waste only. Companies must organise waste collection from their premises themselves.
Companies are responsible for sorting the packaging waste that remains on their premises as well as arranging for it to be transported from the premises. Transportation of the sorted packaging waste can be agreed on with a waste collection company.
Companies pay the fees for the transportation of the sorted waste. The recycling fees paid by companies with producer responsibility cover the costs of recycling the packaging that they place on the Finnish market as well as the collection of consumer packaging in Finland. This means that the cost of collecting packaging waste from companies' own premises is not covered by these fees.
The recycling fees cover the funding of the network of terminals for receiving packaging waste, where materials are received free of charge, as well as the transportation of the materials from the terminals to treatment plants, and recycling and turning them into new products or raw material for new products.
You can find the terminals, their locations and opening hours on the producer organisations' websites: Finnish Packaging Producers Ltd and Sumi Oy.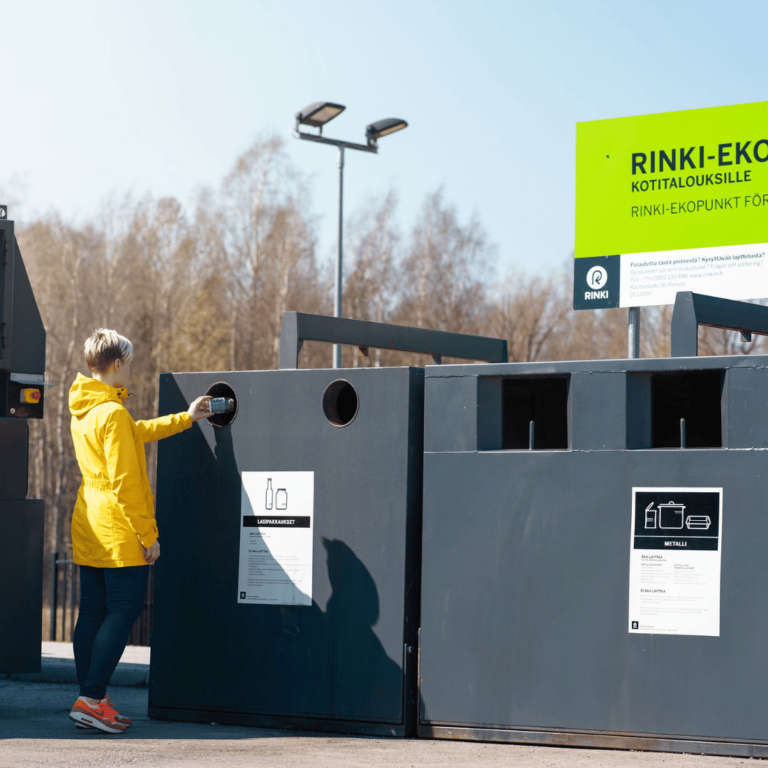 The Government Decree on Waste obliges companies to sort their waste
The Waste Decree (978/2021, Section 21) obliges companies and public administrative and service providers to sort their municipal waste.
Waste must be collected separately if the organisation generates:
at least 10 kg of biowaste per week
5 kg of plastic packaging waste per week
5 kg of paper, carton and cardboard packaging waste per week
2 kg of glass packaging waste per week
2 kg of metal waste per week